50+ Blue Ridge Mountains Adventure
New trip dates: August 16-23, 2022
Now with great excitement we invite you to an adventure of a lifetime
KSA's Blue Ridge Mountains Adventure
Why has KSA chosen to adventure at the Blue Ridge Mountains?
Because of freedom.
Because it is where civil war battles were waged.
Battles inspired by the words "We hold these truths to be self-evident, that all men are created equal"
and
Because among the glorious landscapes of the blue ridge mountains we feel free.
KSA's Blue Ridge Mountains Adventure
Price:  $2985 per person for Double Occupancy
The Tentative Itinerary

 (Subject to modification due to weather, access, level of group, guide's discretion, etc.)
Tuesday
1:30 pm Depart Asheville Airport and enter the Blue Ridge Mountains!
Travel to Lake Junaluska
Orientation and Ice Breakers
Starlight Lake Walk with Steve Hart
Wednesday: The Mysteries of the Forest
Morning: Dupont Waterfalls Extravaganza and the Climb to Cedar Rock!

Afternoon: "Highlights of Jewish Asheville" Guided Tour with Author Sharon Fahrer
Exploring and Strolling in Asheville Center
Evening: Dinner and Bonfire
Thursday: Meet the Cherokee and Raft the Nantahallah!
Morning: Oconaluftee Cherokee Village (Guided Tour, Demonstrations, Chat with local Cherokee and hear their story
Afternoon: Fun on the River! Rafting at Bryson on the Nantahallah river
Evening: "Unto The Hills" Theater for the Drama of the Cherokee Exile and Return
Friday: Biltmore Estates and Gardens

Morning: The Majesty of the South
Introduction to the Biltmore
Gardens Galore
Picnic at the Peak
Afternoon: Free Time at Lake Junaluska (Swimming, Boating, Relaxing...)
Prepare for Shabbat!
Candlelighting, Inspiring Outdoor Kabbalat Shabbat + Seudah + Oneg
Shabbat Day:
Shabbat Day Tefilla + Kiddush + Chevruta + Seudah + Menucha
Shabbat Afternoon Walk with Steve Hart
Havdala + Campfire
Sunday: Inspiration and Adventure
See the Pisgah Peaks and Ridges at Sunrise!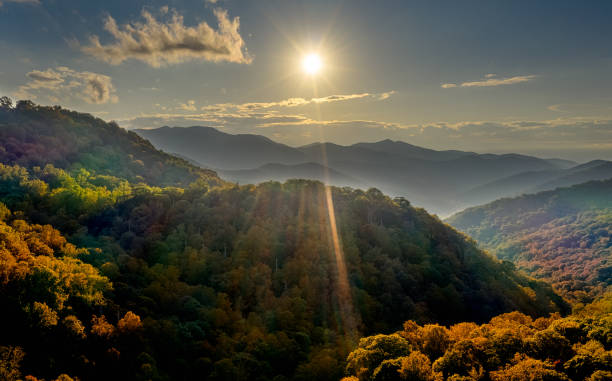 The Vistas of the Blue Ridge Mountains
Zip-Lining

Local Jazz Concert in Asheville, with a Secret at the End!
Rough Ridge Hike
Monday:
Morning: Craggy Gardens Promontories and Terraces
Afternoon: Team Building with O.D.T – Outdoor Training Experts at Adventure Center of Asheville!
Tuesday:
Morning Last Hurrah!! Depart the Blue Ridge Mountains for Charlotte
Experience the Inside Story of the River Arts District!
Farewell at Charlotte Airport
For further details:
As we look towards a resumption of our healthy and normal lives, we are noticing a revived interest and anticipation from KSAers old and new. With our making public the new KSA options beginning in June, we are finding that the trips are filling again, quicker than one would expect. We therefore urge you to ensure your spot on one the forthcoming trips. Press on the contact button below, enter your contact information below, and we will gladly call you.
For a one-to-one conversation with Josh at KSA, call 972-584259191.